ダッシュボードへの新規サインアップ
この記事のユーザーロールと技術要件
ユーザー権限
閲覧者
対応ブラウザ
Google Chrome 7.2.502 以降
Edgev.79 以降
---
About this article:
The following article describes the steps to create Log in credentials and enable the two-factor authentification required to access the Watchdog dashboard.
---
Creating log in credentials
Step 1: Receive the Watchdog User Invitation email
Check the email for the Watchdog user invitation. Contact your Watchdog Admin if you did not receive an expected user invitation email.
Step 2: Click to be redirected to the Watchdog Log in page.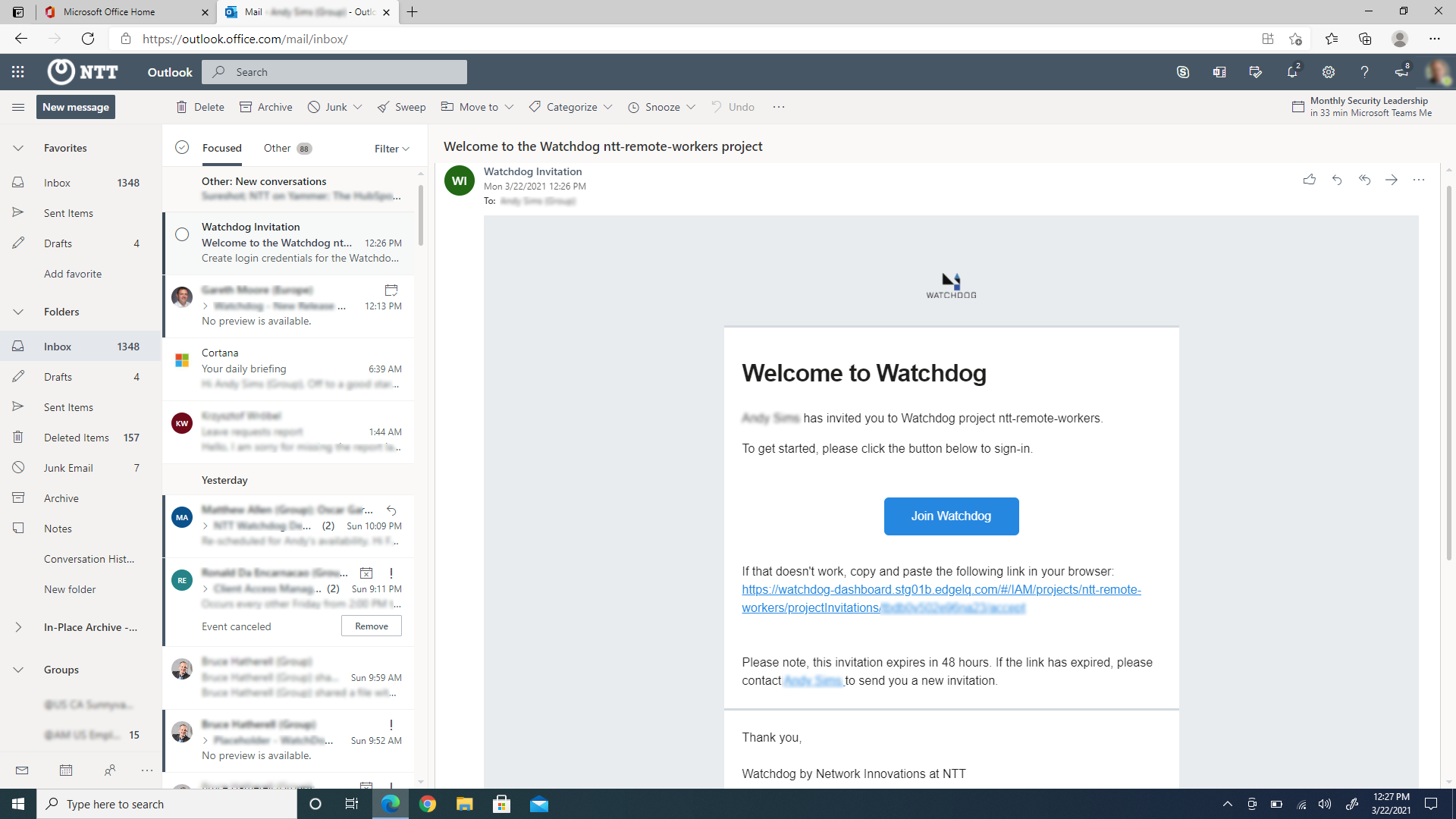 Step 3: Click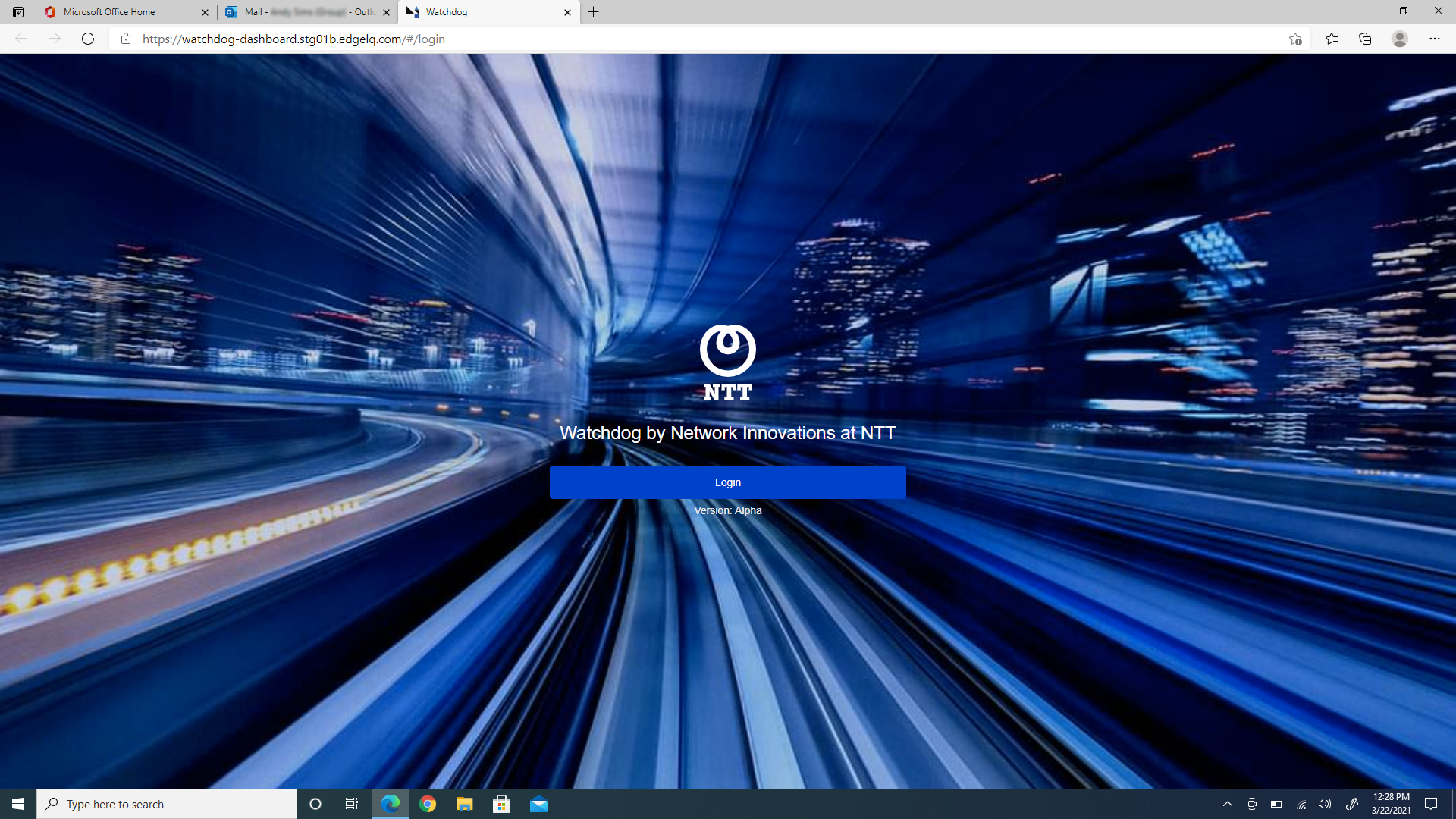 Step 4: Click the link The Log in screen defaults to Log In for existing users. Click the Sign Up link to create Log in credentials.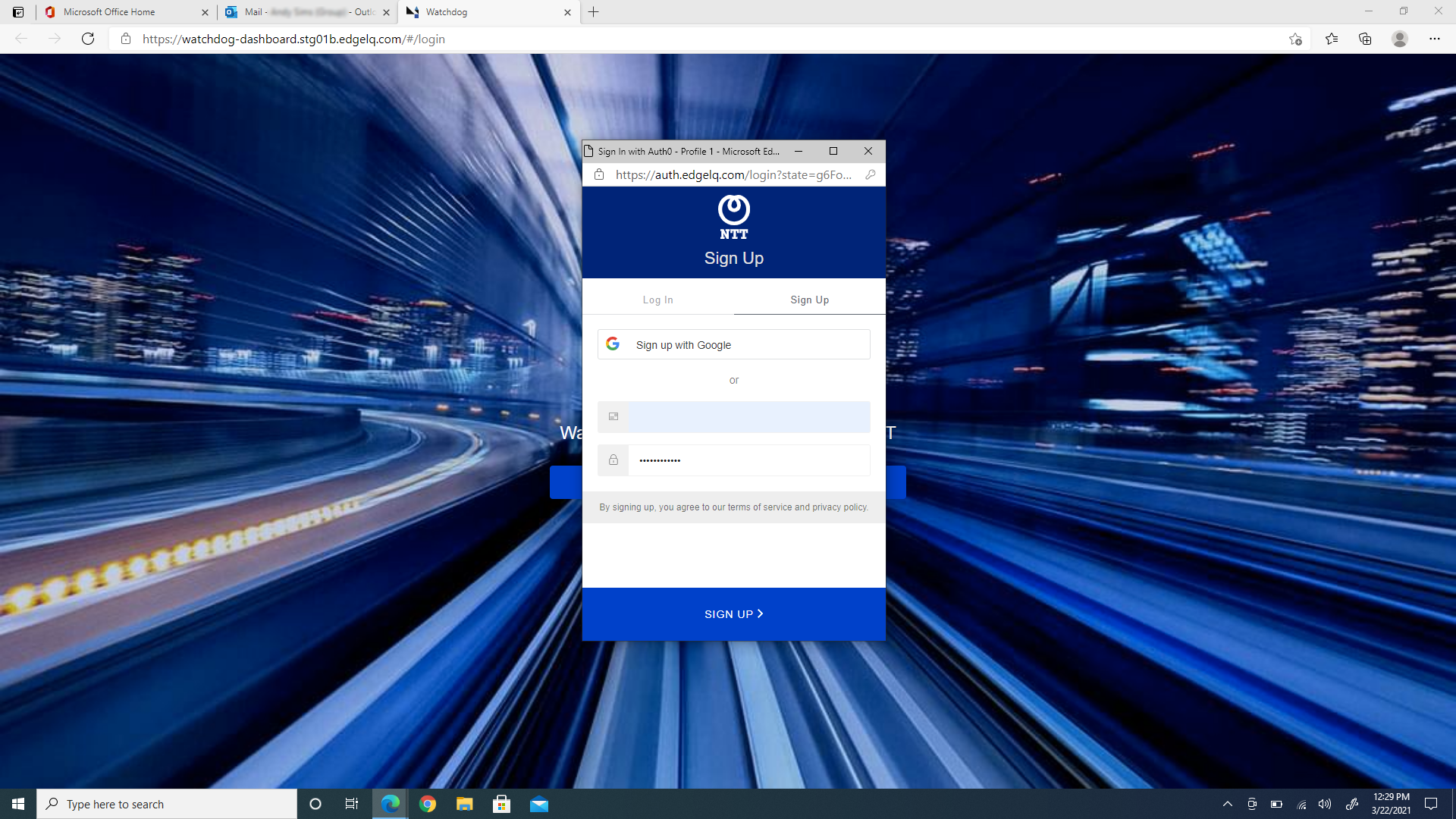 Step 5: Create Log in credentials
Enter your email address and create a password. Click at the bottom.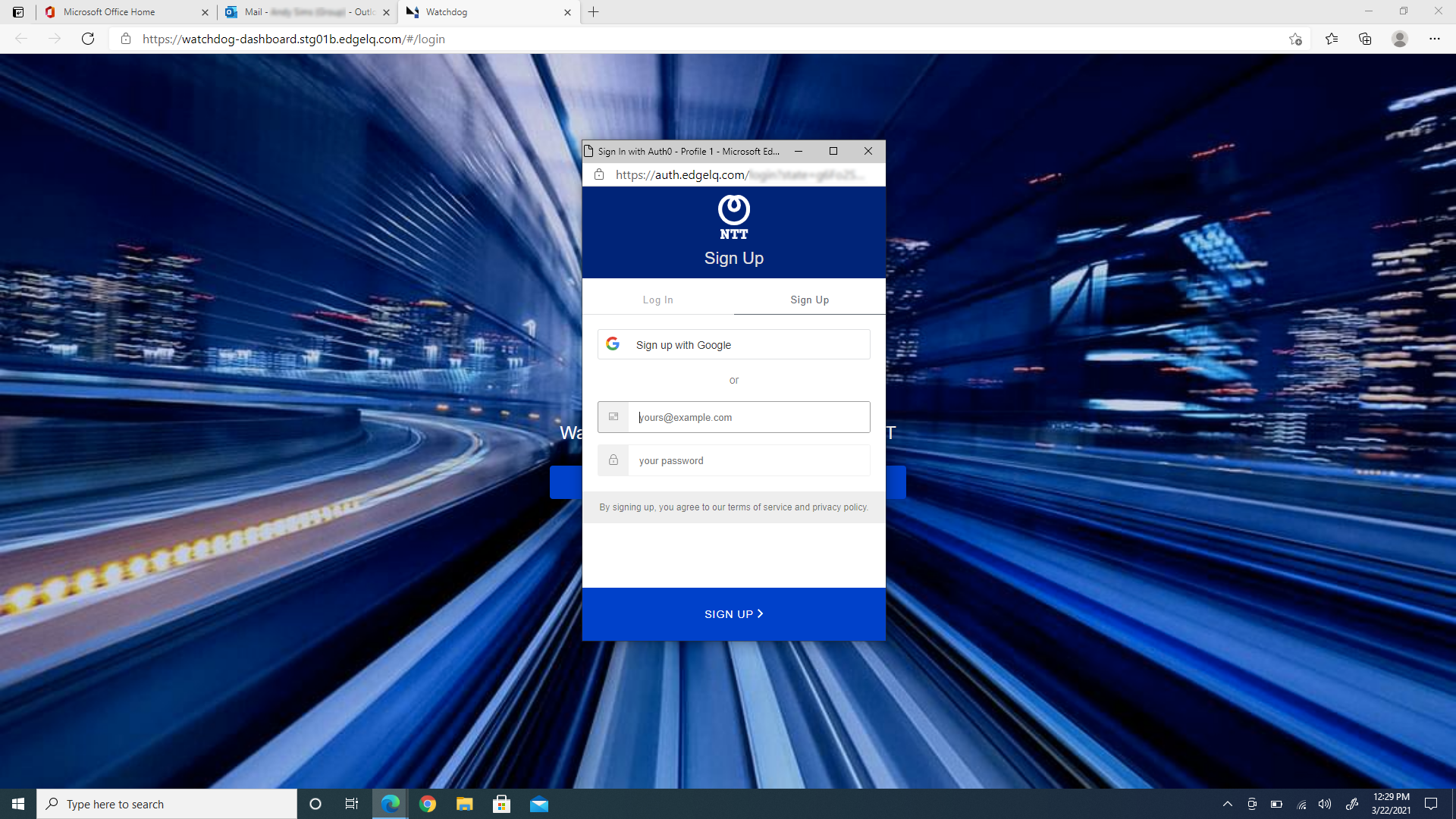 Enable two-factor authentication
Step 6: Enable two-factor authentication

Watchdog is one of many applications that run on NTT's proprietary EdgeLQ platform. Setting up two-factor authentication on EdgeLQ gives you access to Watchdog and other EdgeLQ-enabled applications available to your organization.
Watchdog supports all mobile phone authentication apps.
Guardian by AuthO is offered as a free download if you need an authenticator app.
To use your existing authenticator app, click the

Microsoft Authenticator

link at the bottom.
The same link works for all authenticator apps like Google Authenticator, Twilio Authy, and publicaly available apps for China.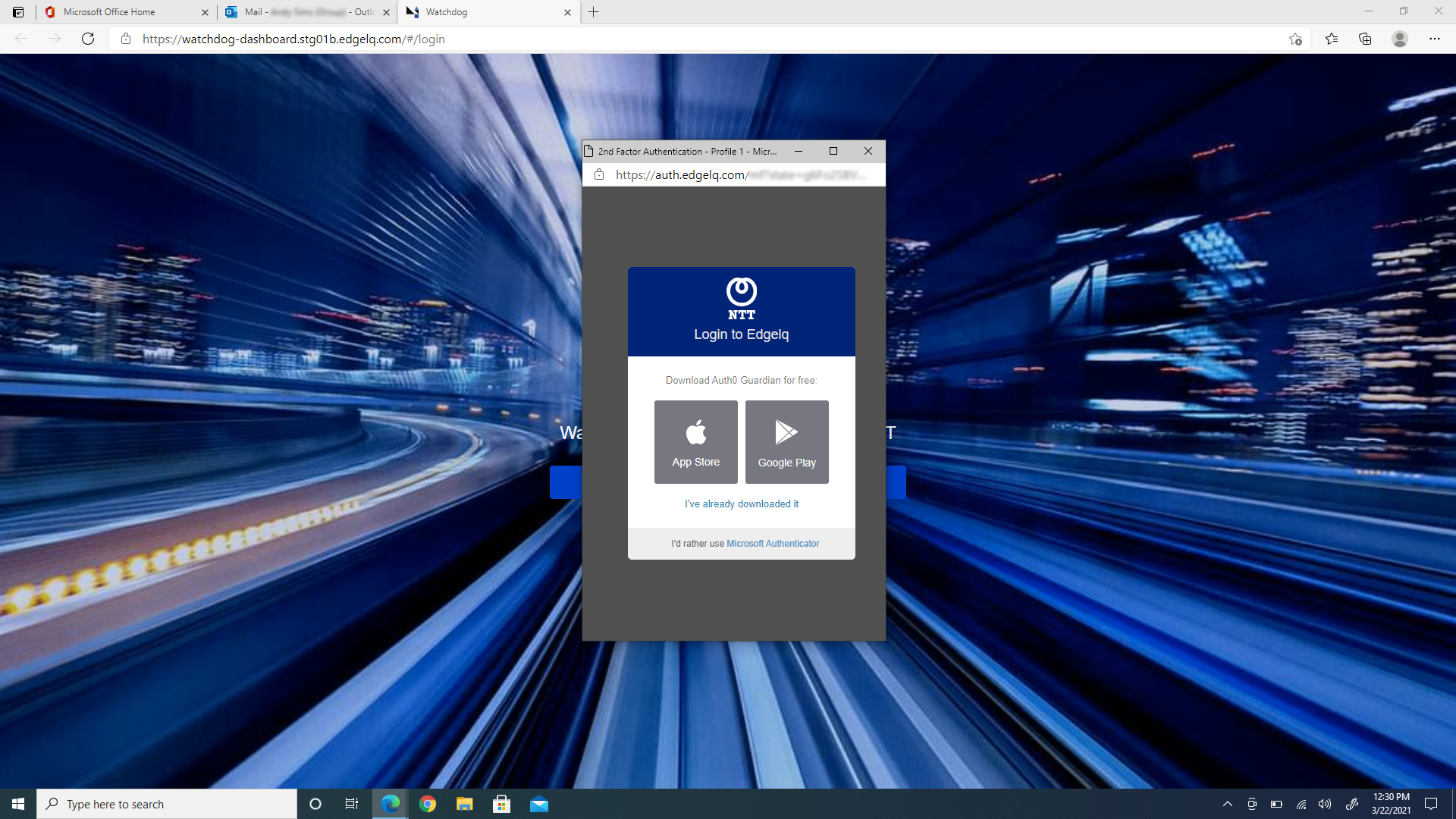 Step 7: Open your authenticator app and scan the QR code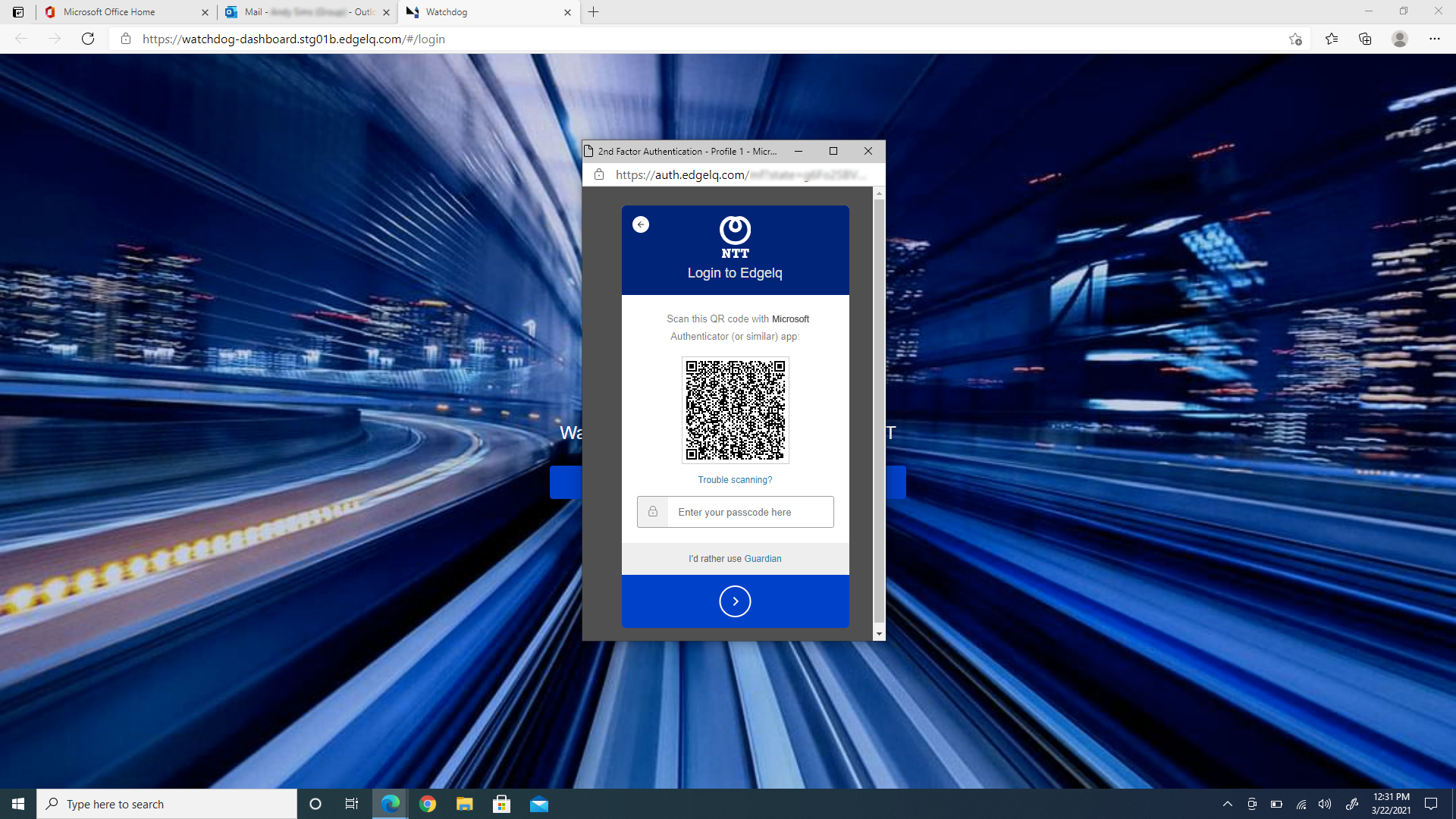 Step 8: Enter the passcode provided by your authenticator app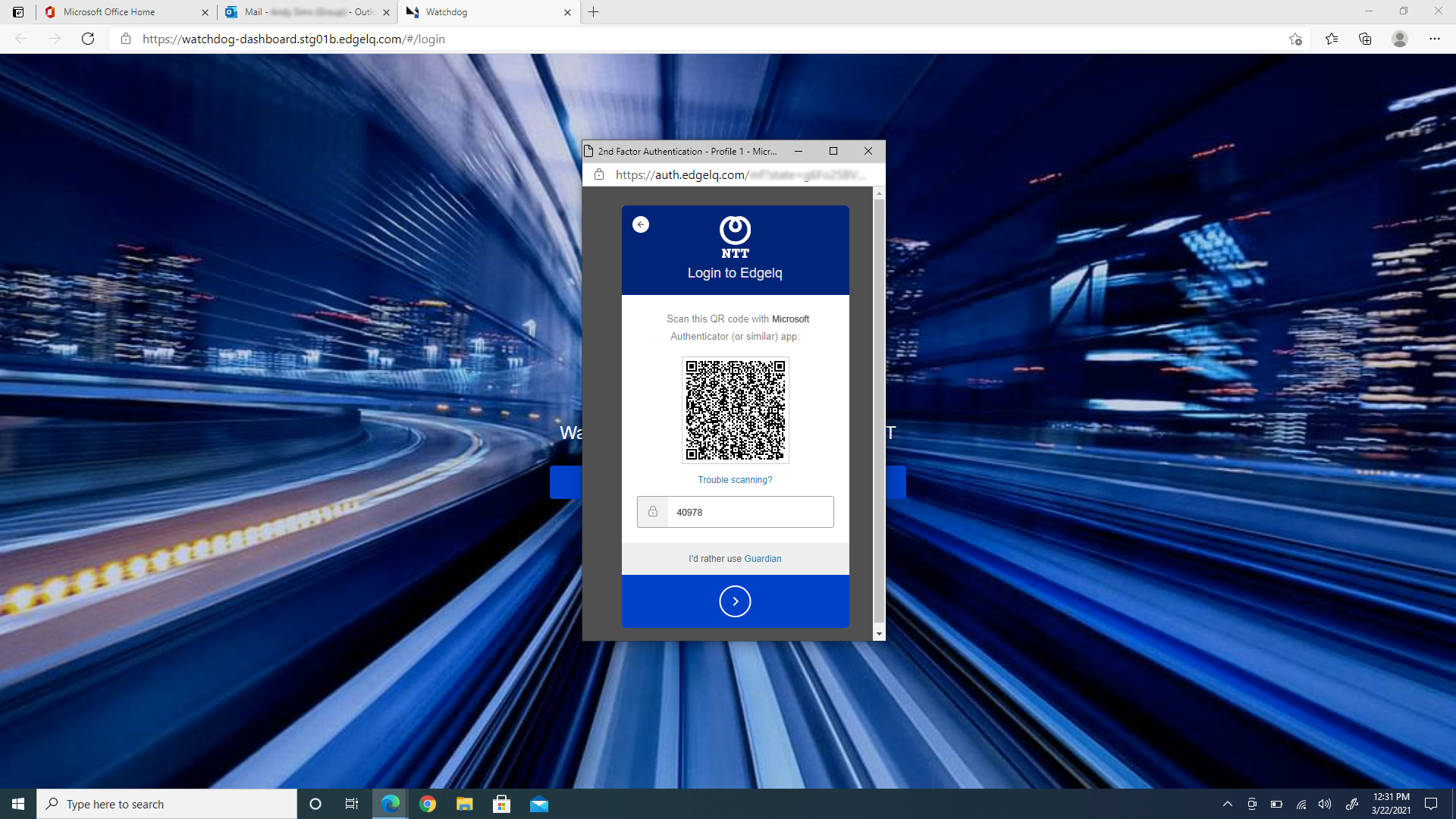 Step 9: Save the recovery codes

Check the box confirming that you've saved the codes
Click to complete two-factor authentication enablement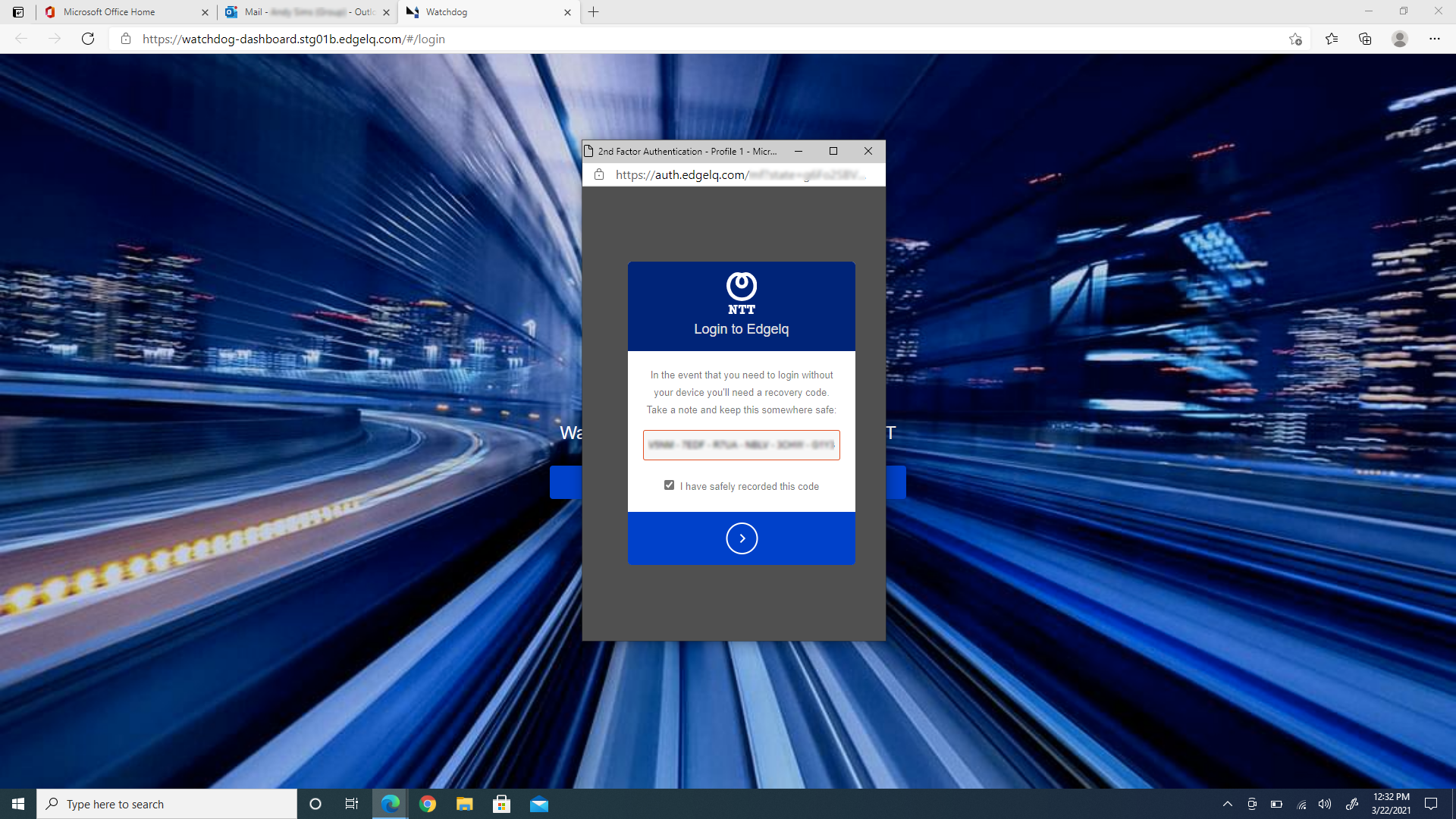 Step 10: Two-factor authentication set-up complete

Click the

Continue

to log in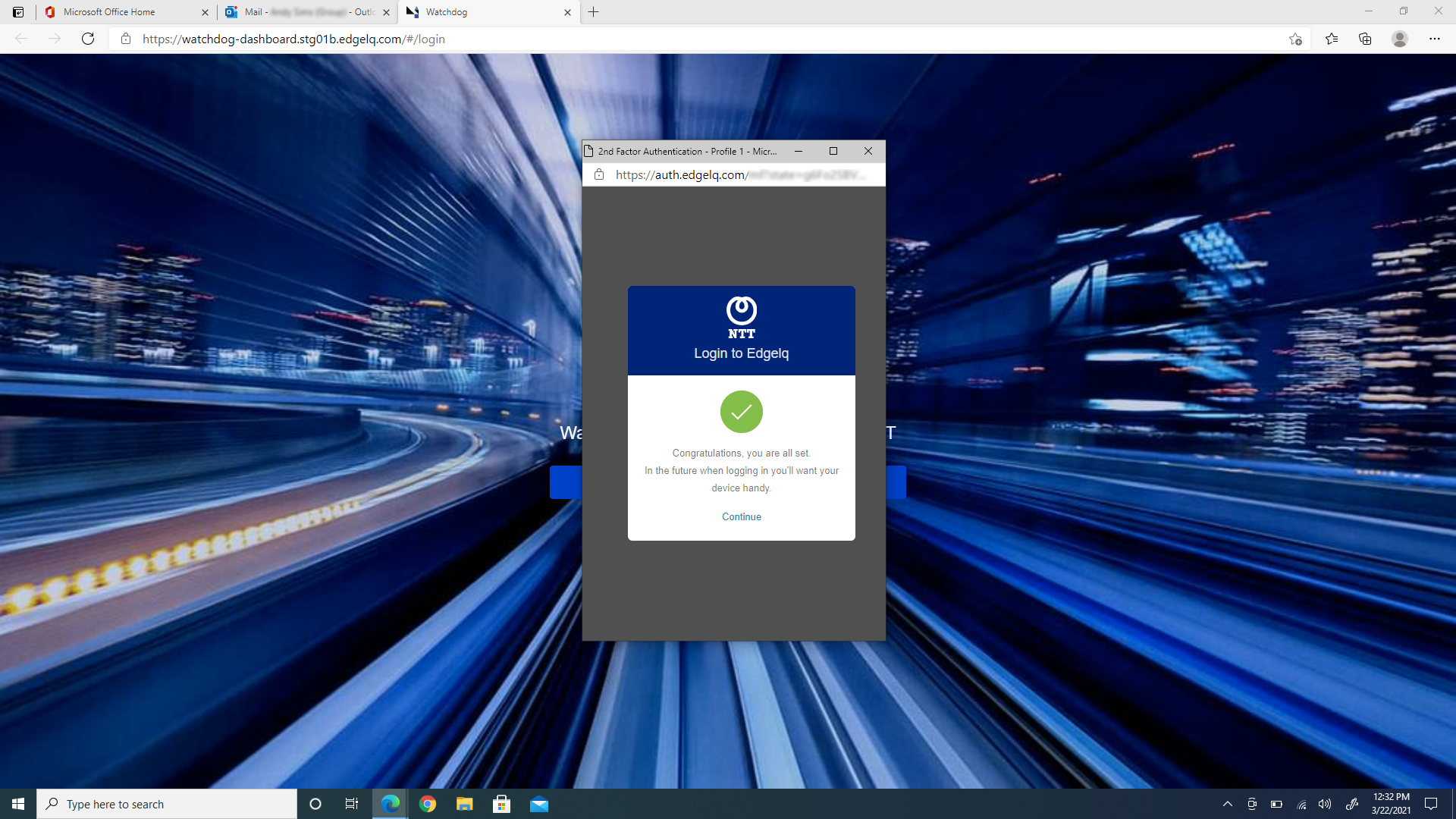 Log in
Step 11: Verify your email address
Check your email for the verification email. Click the link to verify your email and Log in.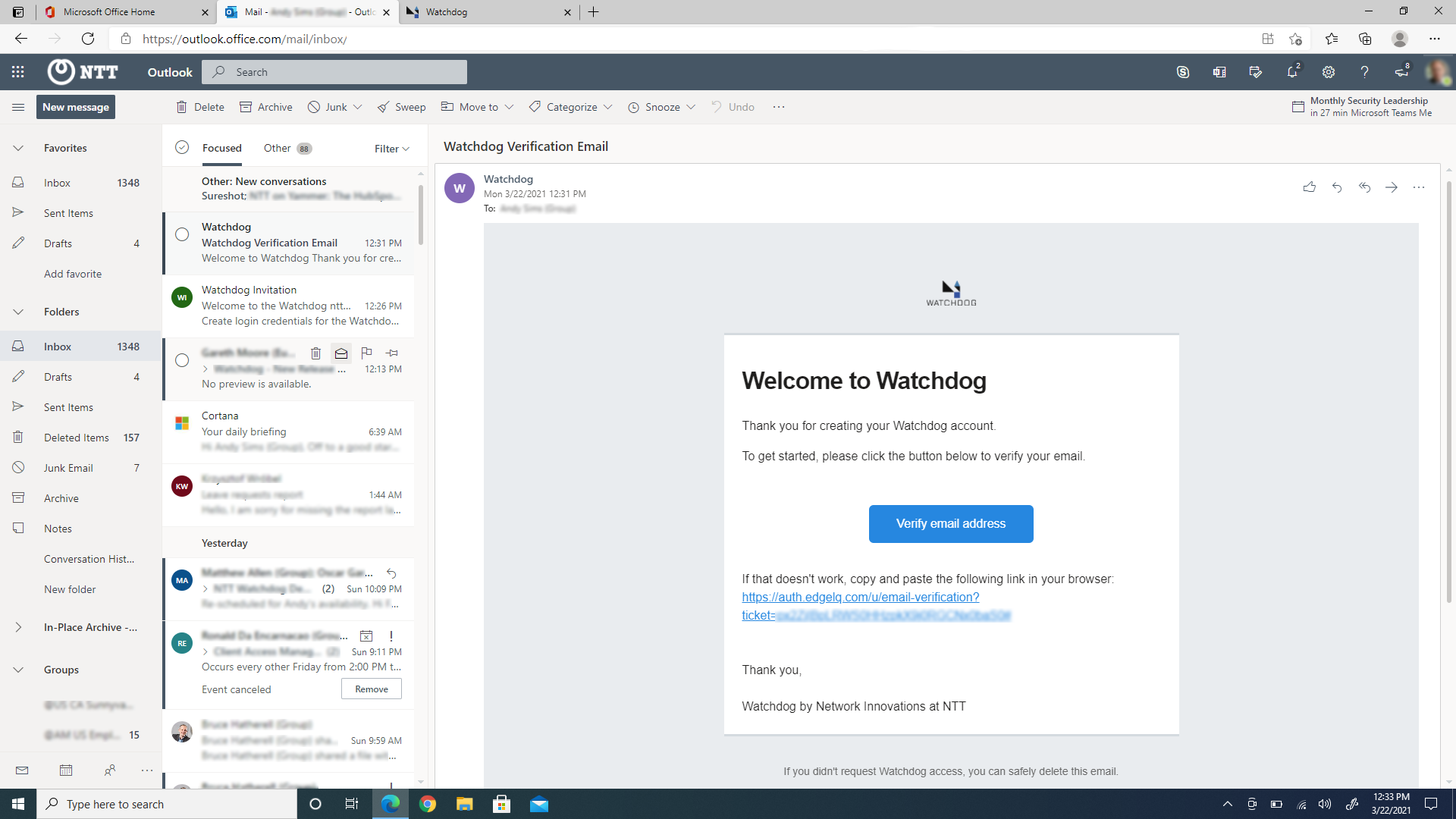 Step 12: Fetch fetch and enter the verification code from your authenticator app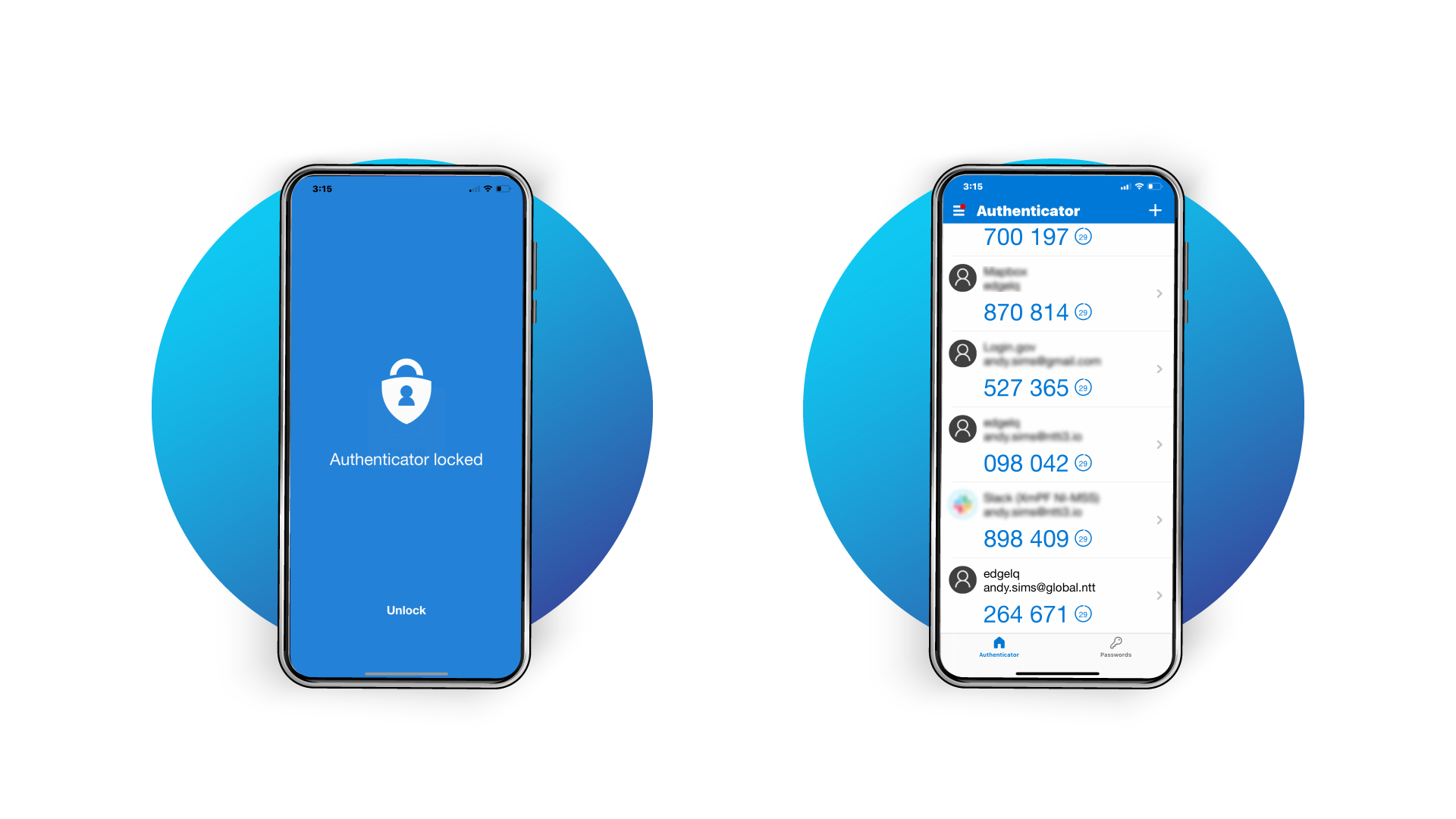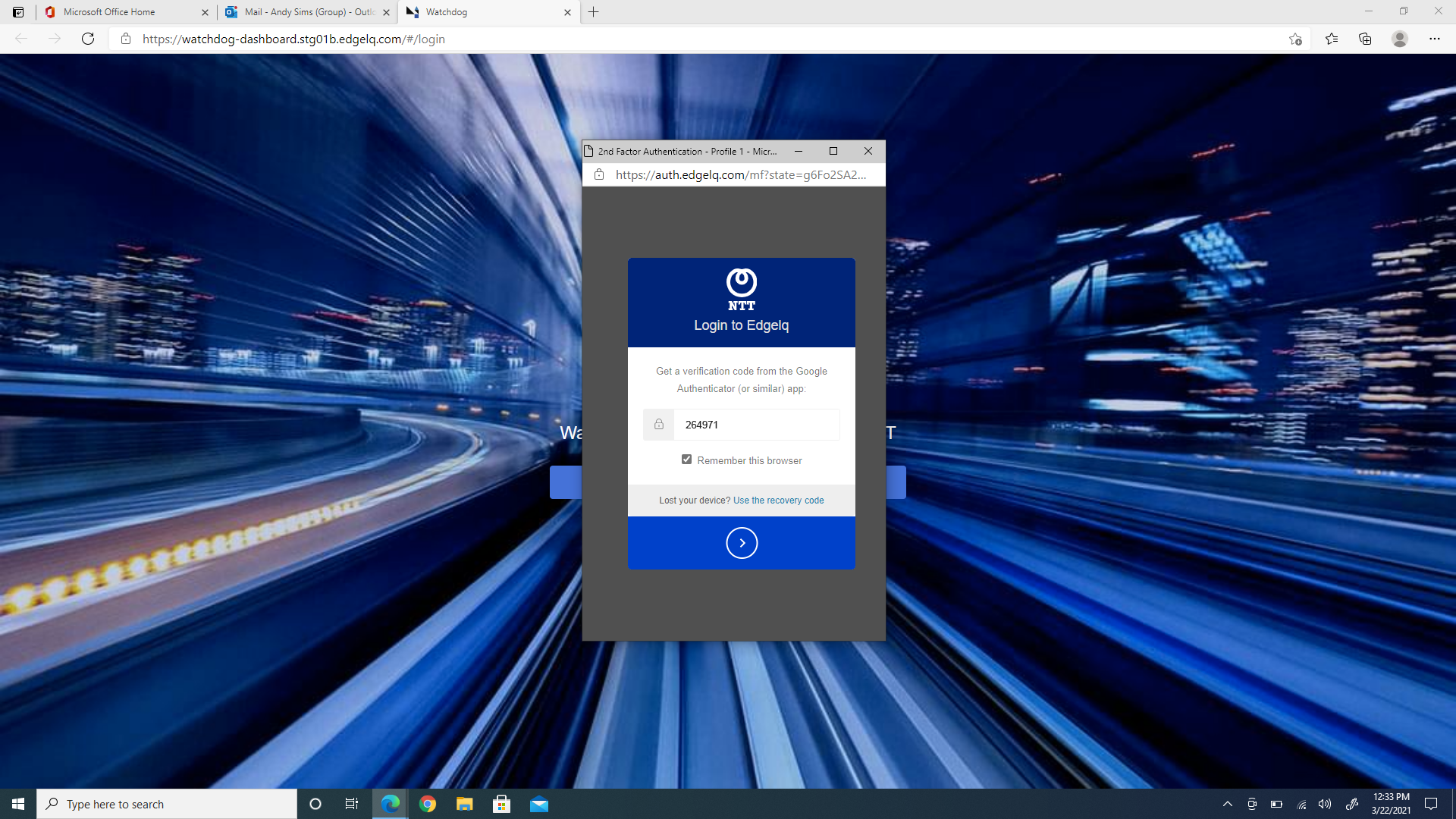 Click to join the project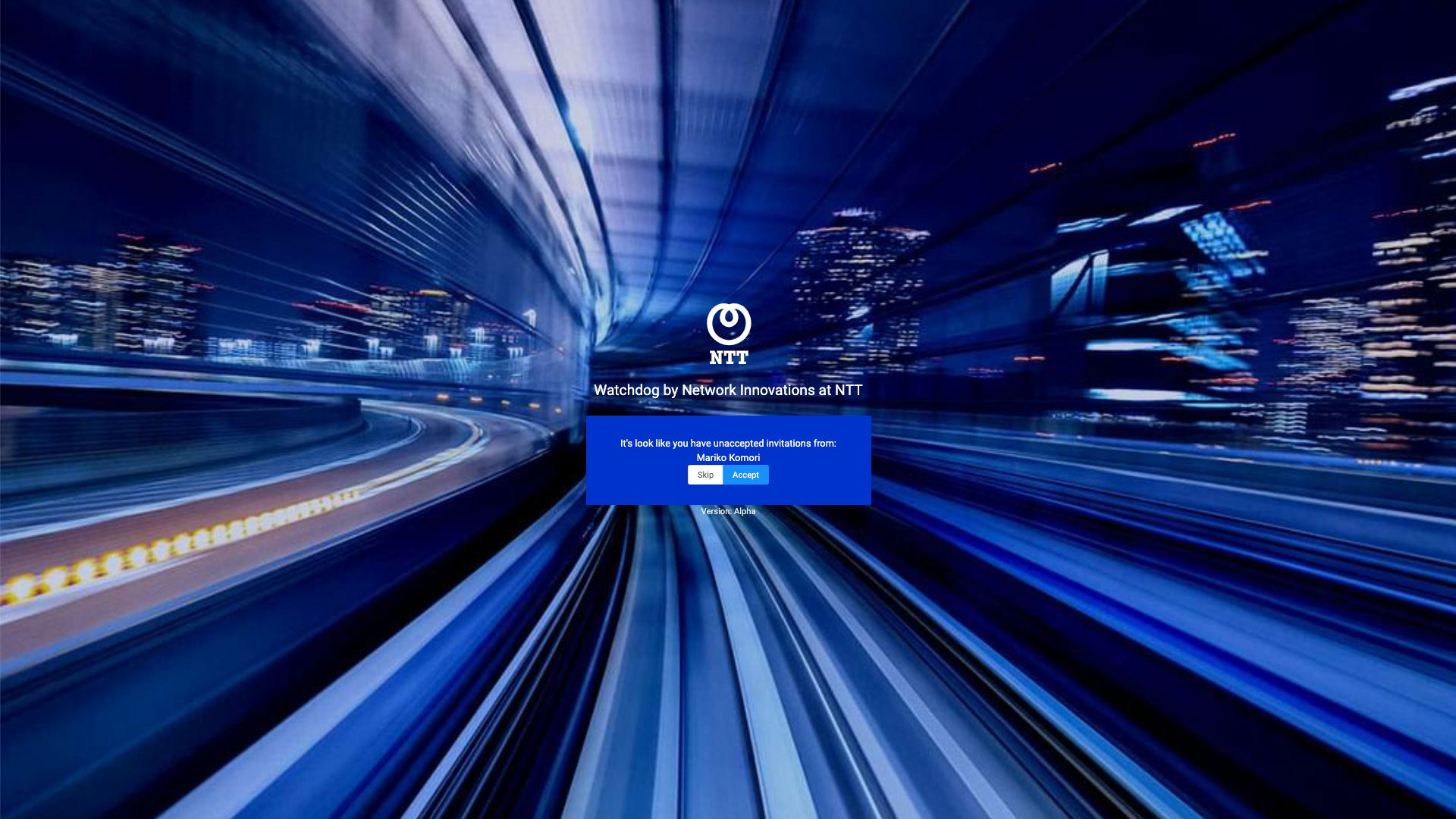 Success