Mobile Agent for macOS
End-user installation for macOS
The Watchdog Agent for Desktop can be installed and activated on Apple macOS PCs by remote access or using Watchdog's self-installation features.
Refer to the article below if you receive an email asking you to download and activate the Watchdog Agent for Desktop. Note that root access is not required for installation.
---
Step 1: Receive the Watchdog Agent Activation email
Check your email for the Watchdog Agent activation email containing a link to download the Watchdog Agent and a one-time activation token. Contact your Watchdog admin if you did not receive this email.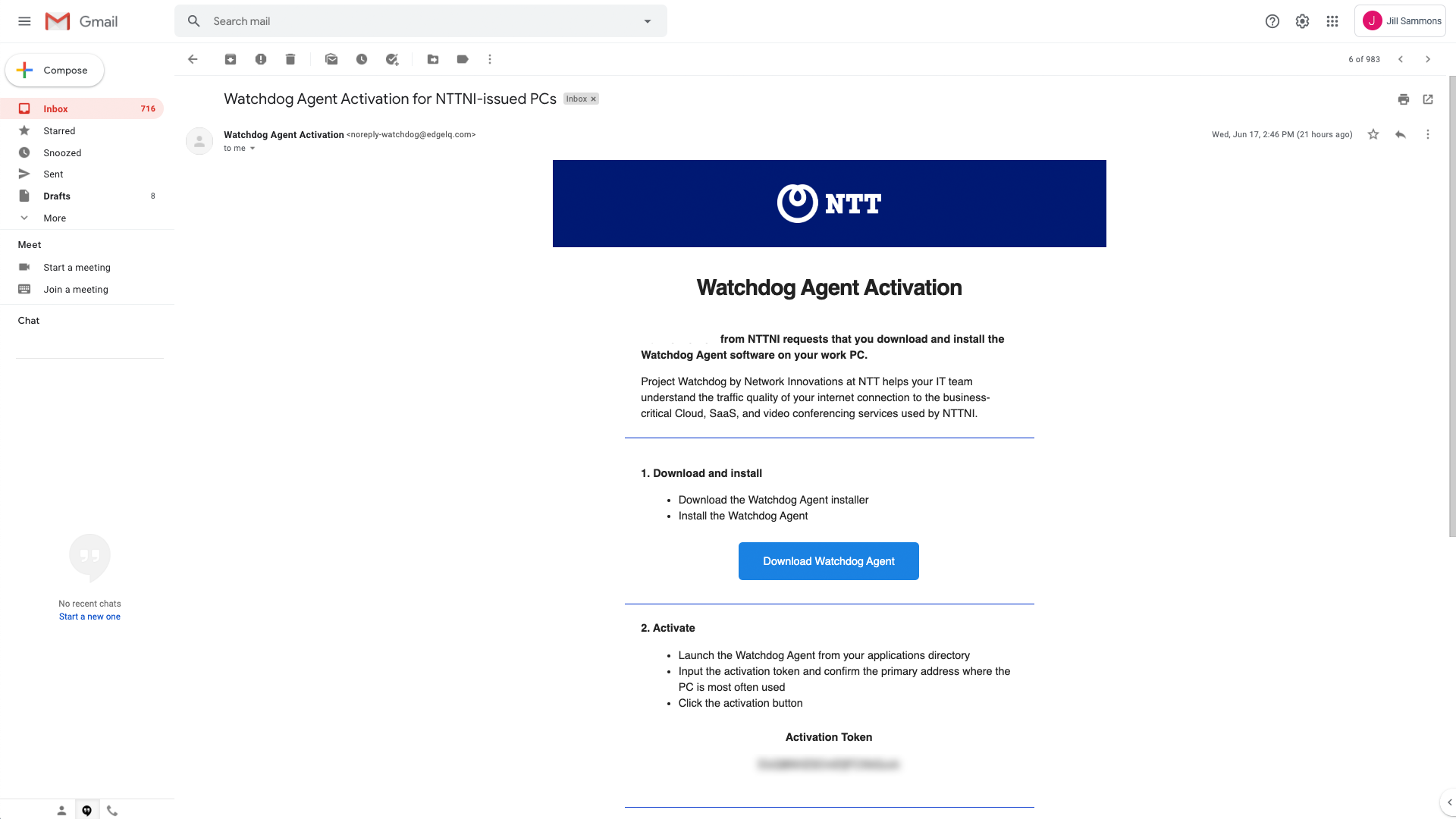 Step 2: Click Download Watchdog Agent
Your browser will open to the download page of the Watchdog websites. The download page defaults to your operating system, and installation instructions are also included on the page.
Click

Get Watchdog for macOS

to start the download
Click the [dmg] file after downloading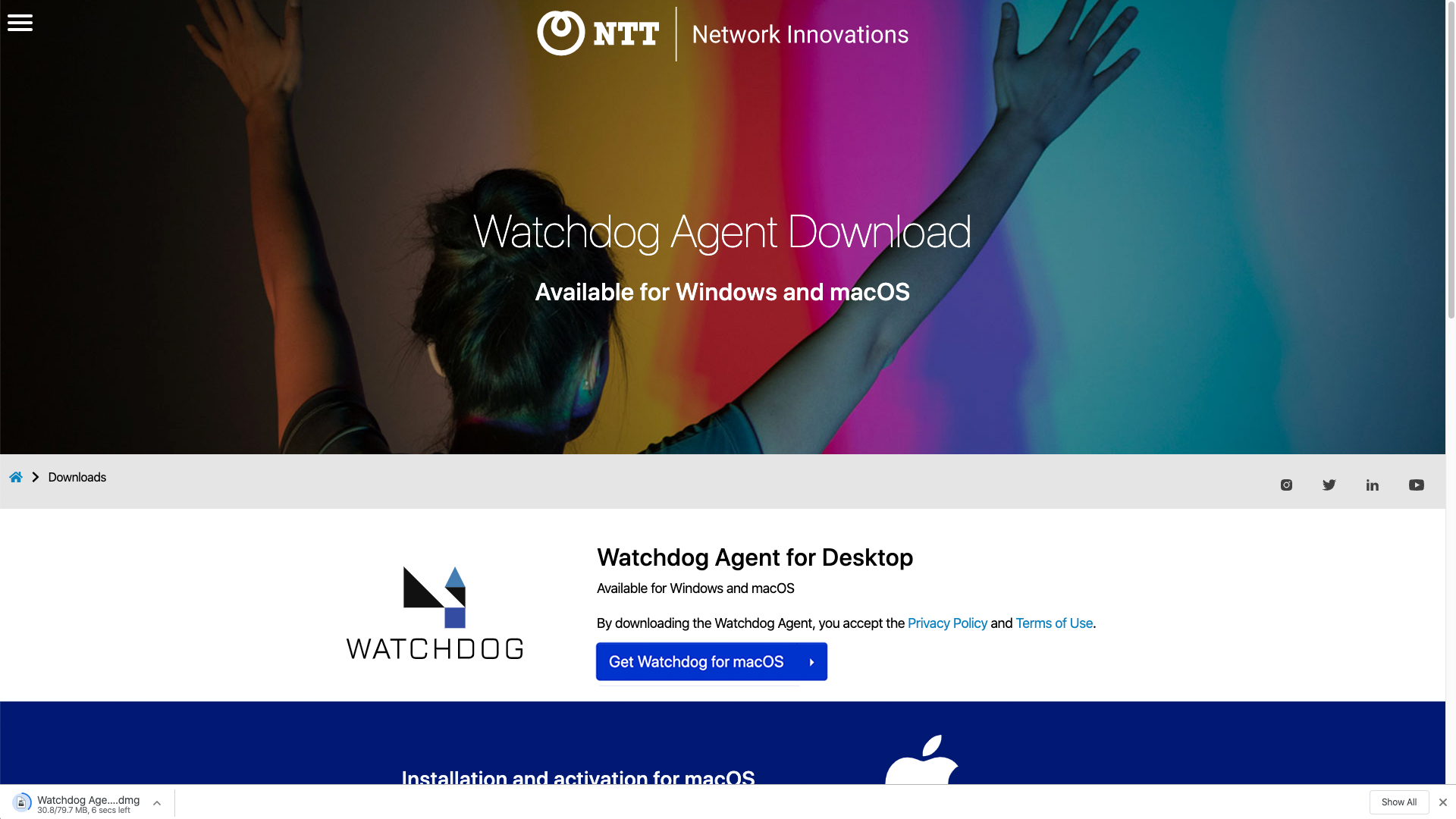 Step 3: Install the Watchdog Agent
Drag the Watchdog Agent icon into the applications folder.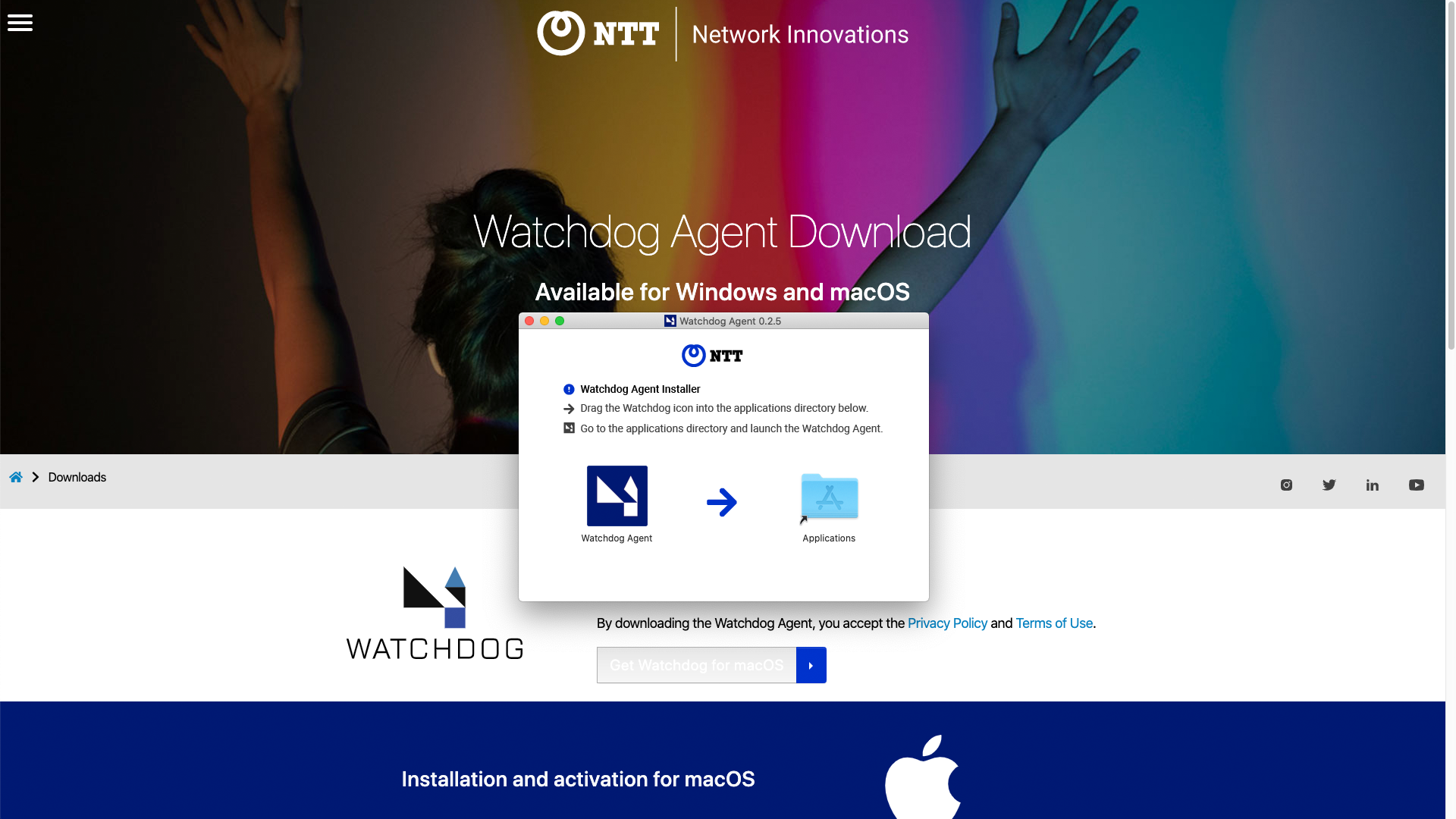 Step 4: Launch Watchdog Agent from the applications directory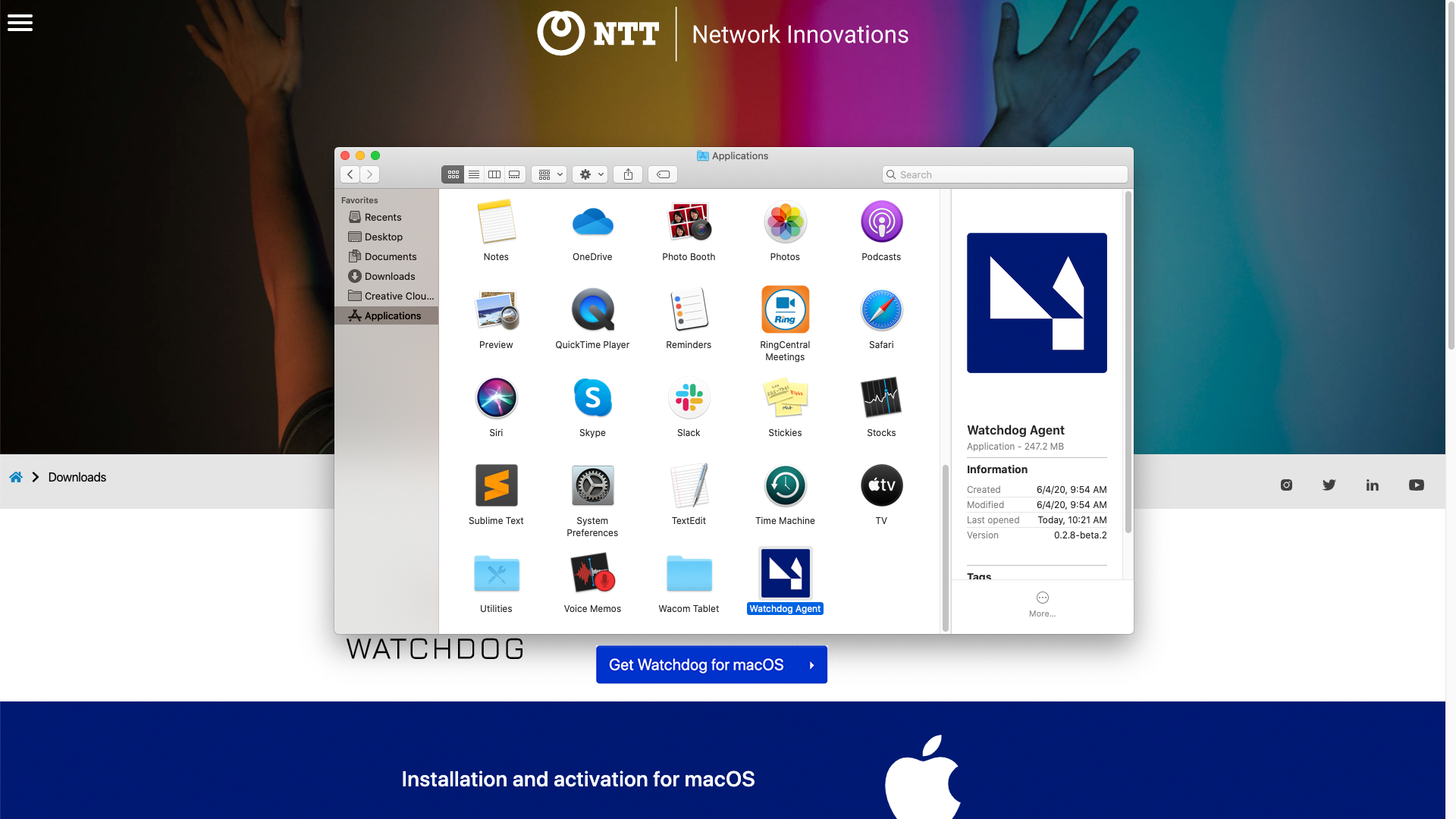 Step 5: Enter the Activation Token
Copy the Activation Token from the Watchdog Agent Activation Email. Paste it in the Activation Token form field.
Click

Next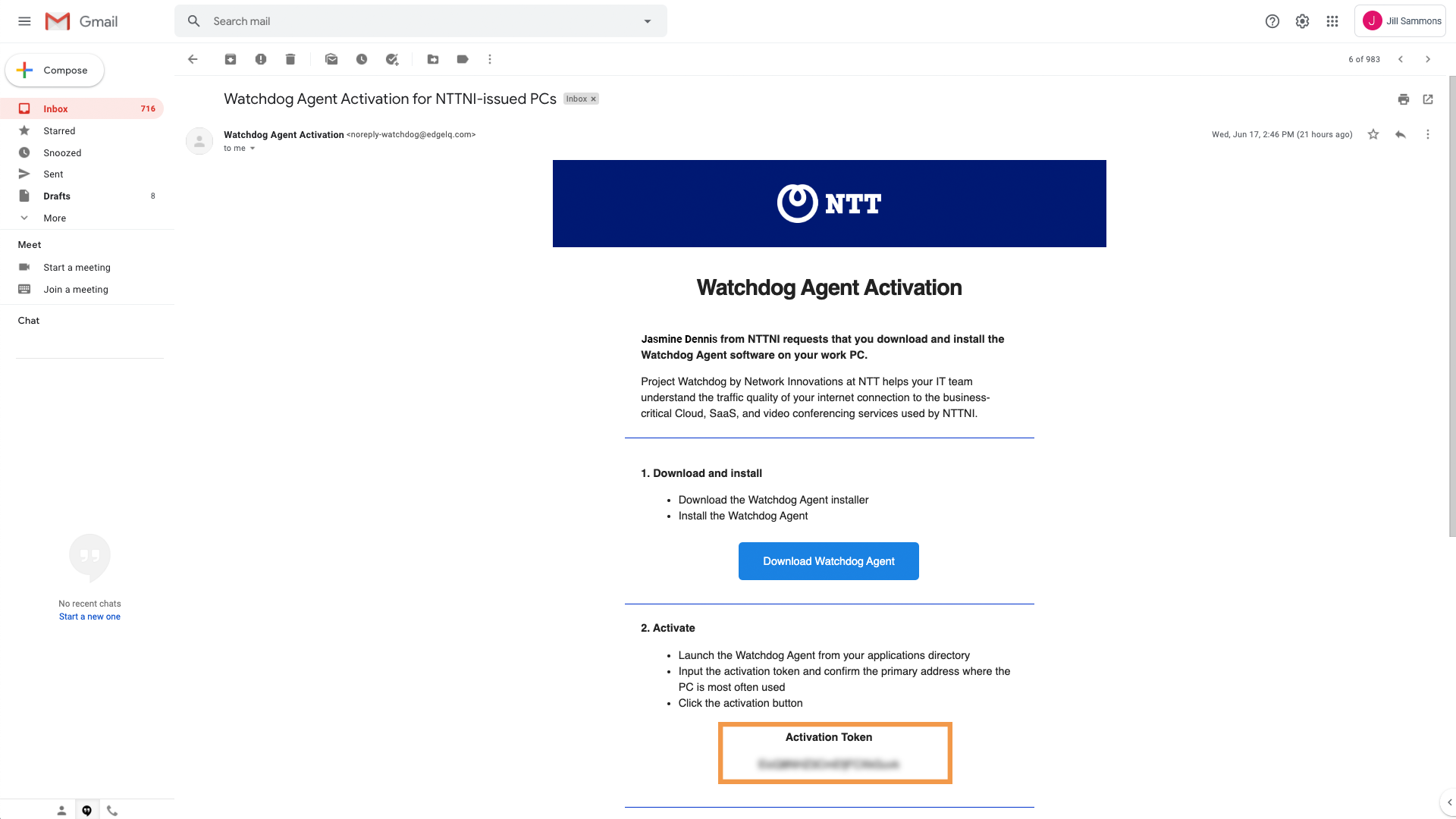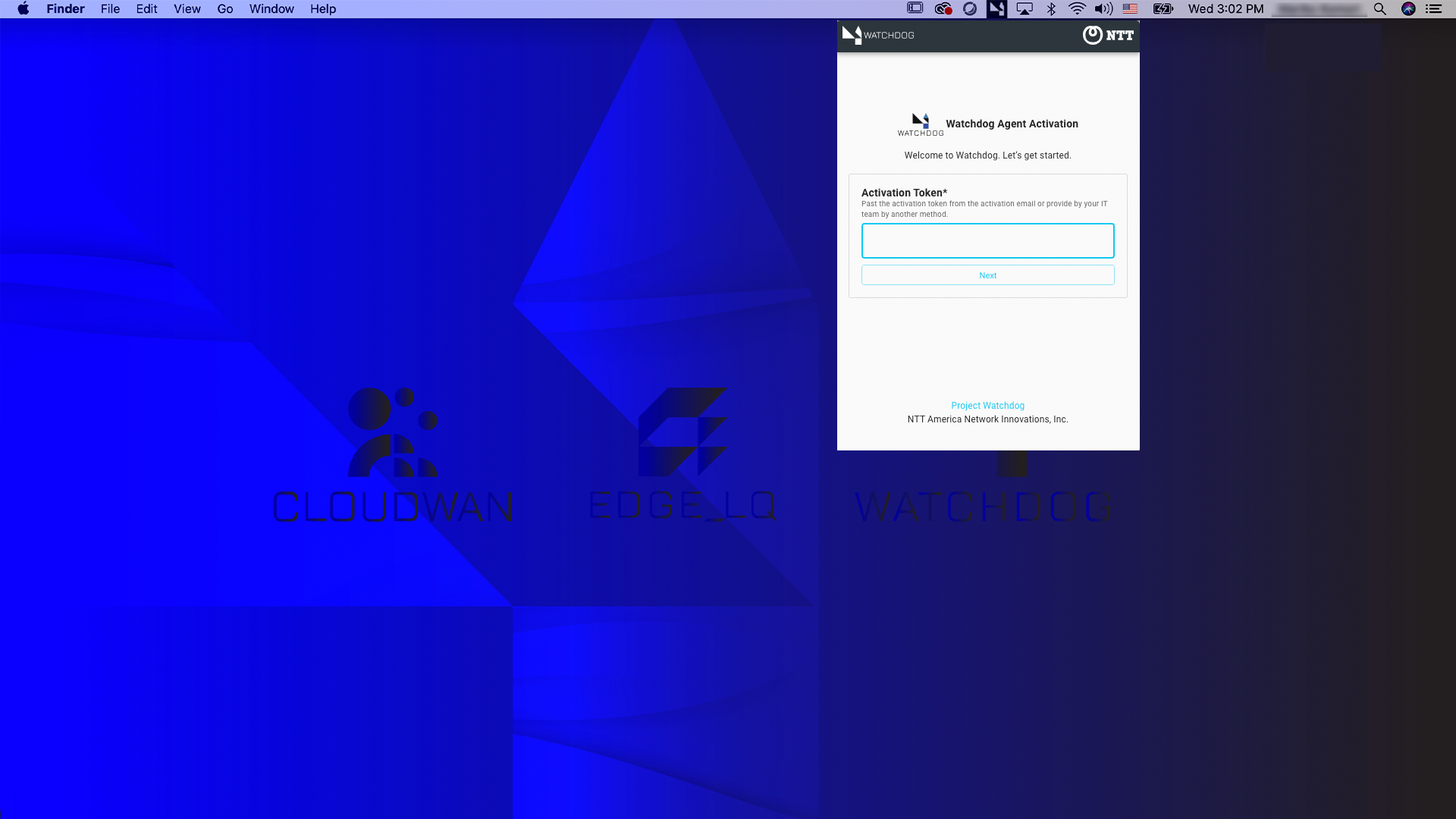 Step 6: Confirm the primary location and start the agent
Watchdog automatically finds the agent's location. However, you may input the primary location where the PC is most often used if you wish. Enter the street and city. The Watchdog Agent will anonymize your location to the nearest city or county. You can check the found location later in settings and change the location at any time.

Click Start to activate.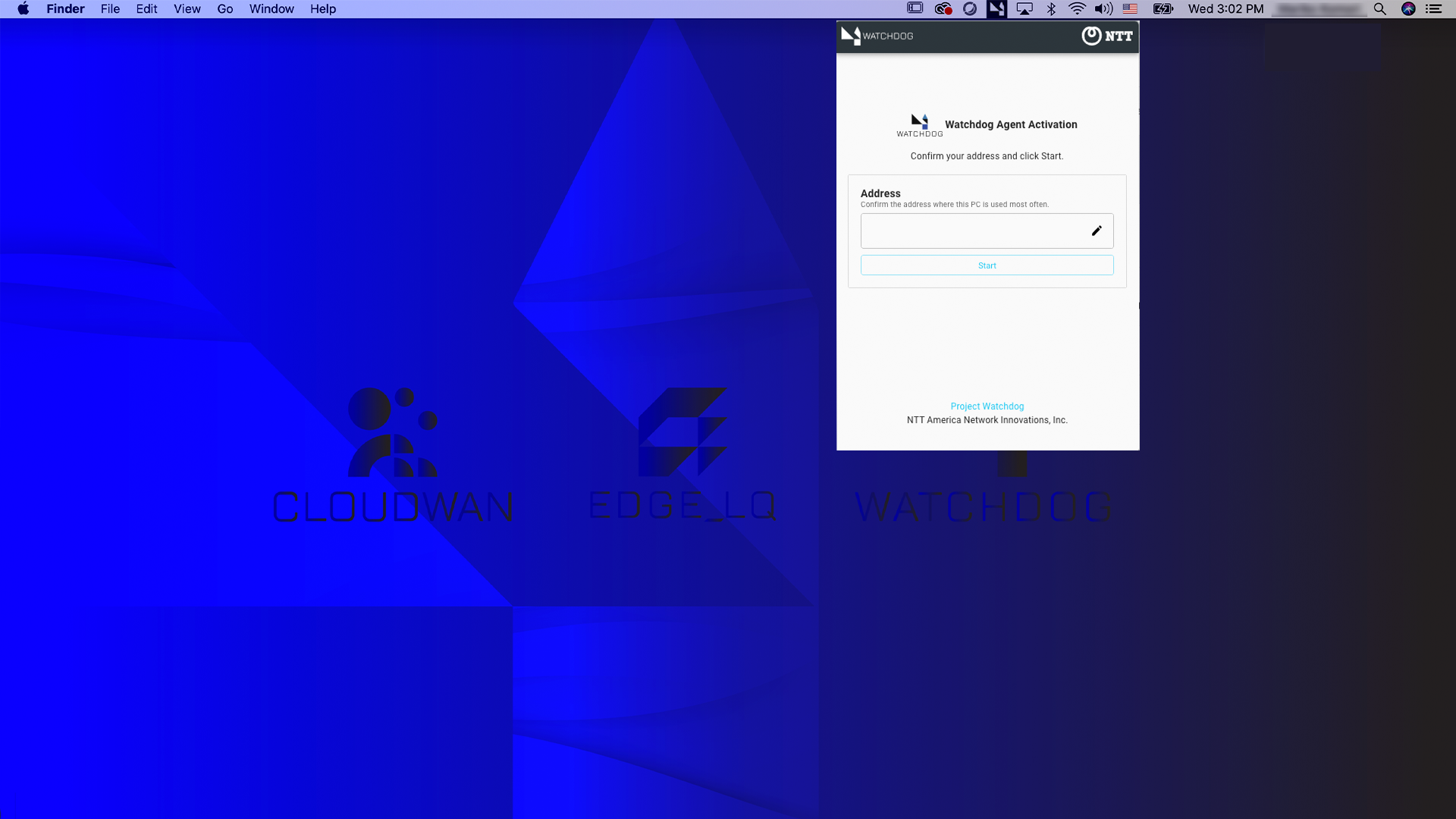 Step 7: Activation success
When the Watchdog Agent is activated,

Running

appears.
Real-time internet quality data loads in about a minute to load after installation.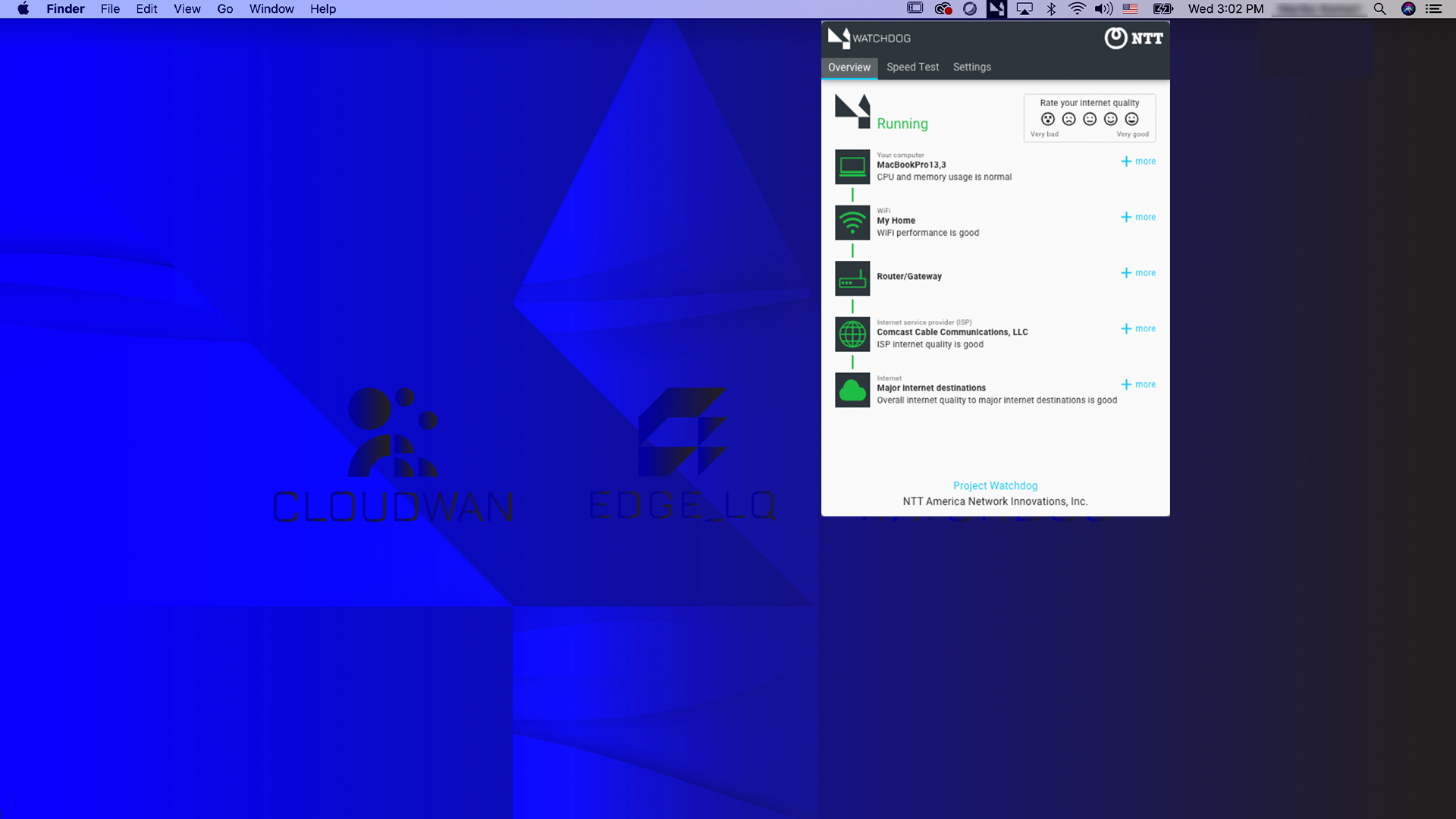 Step 8: View settings
Click the settings tab. The Watchdog Agent display name, agent ID, project name, group, and the primary address are listed. Edit the address if needed.
Automatic updates is checked by default. The agent software is updated periodically and requires no further action.